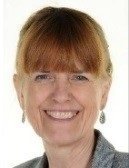 We would like to offer a warm welcome
At Chasetown Community School we value our partnership with parents, families, professionals, members of our local community and the wider community. We believe that establishing a close working relationship between school and home is very important. This will benefit your child as it enables a sense of security and well-being.
We at Chasetown Community School will strive to create a happy, welcoming and secure environment. We want to work with you to develop your child's full potential both academically, behaviourally and on a personal level.
Linda James
Headteacher