Proposal to federate
The below details our proposal to federate. This document is also available as a downloadable pdf at the bottom of the page, or in other formats on request from the school office.
Chasetown Community School Western Springs Primary School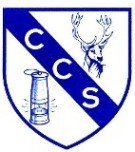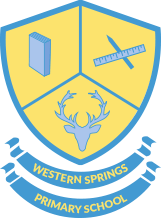 Consultation Period 4th July 2018 to 10th September 2018
1. Proposal
The Governing Bodies of Chasetown Community School and Western Springs Primary School have confirmed they are in agreement with a proposal to federate and are seeking the views of parents and carers, staff and other stakeholders on the idea of establishing a federation between the 2 schools from 1st January 2019. The name of the federation will be The Chase Federation.
Each School will maintain its individual character, status and ethos so that it can continue to best serve the community within which it is situated.
This is a proposal, which if agreed, we believe will enhance the pupils' school experience and attainment through shared resources and experiences.
Governors wish to hear your views on this proposal – details of how you can make your representation are at the end of this report
2. Why Federate?
2i.Federation can be a very effective group structure, providing maintained schools with the opportunity to form a group, without incurring legal costs, to improve the education of pupils. This enables Governors and school leaders to focus on forming relationships between schools first, then joint leadership, Governance and business management. This can be done whilst remaining a maintained school, so that process is much more focused on relationship building and producing tangible outcomes for pupils, instead of being dominated by legal changes in charity/company status and land.
2ii.Shared Vision and Values
The vision is to for the two schools to preserve their individual character and ethos to best serve their individual communities; whilst collaborating to ensure the best possible progress and future for the pupils.
The Federation would aspire to develop a learning community, which seeks to raise the achievement, enjoyment and aspirations for all whilst supporting all children and their families.
The principles of equality, inclusion and commitment would underpin the values of the Federation, supporting the well-being of every child and their families.
3. Key Outcomes
Federations have the following advantages:
• Better and broader offer for pupils, both curricular and non curricular
• More opportunity to employ specialist staff
• More CPD for staff
• Better recruitment, succession planning and retention of staff
• Moderation and bench marking - same systems of assessment, data and finances
• Learning from each other
• Enhanced capacity for innovation
• Efficiencies
• Stronger and effective Governance
4. Admissions Authority
Staffordshire County Council would remain the admission authority for both schools within the federation.
5. The Constitution of the new Governing Body
5i. The draft instrument of Governance will be The School Governance (Federations) Regulations 2012; no 1030.
5ii. Both Governing Bodies will be committed to meaningful stakeholder engagement throughout their respective consultation periods.
5iii. Although the timing of the formal consultation would be synchronized between the 2 schools, each consultation would be discreet to each school. As such, any written representation should be made to the relevant Governing Body and would be considered at a local level in order to maintain impartiality and reach a decision that is right for each school community.
5iv. In each school the formal consultation would consist of :
• Publication of the proposal on the schools' websites
• Translation in relevant key languages as required and availability in braille or audio
• Hard copy letters to all parents and carers, staff and other stakeholders as set out in The School Governance (Federations) Regulations 2012
• Scheduled parent consultation evenings
• Scheduled staff consultation evenings
5v. Consultation evenings are scheduled at each school location for the 10.07.18., 3:30 - 4:30 for staff and 4:30 - 7:00 for parents. This consultation letter, dated 3.07.18 opens the consultation period which will close on 10.09.18.
5vi. The new Governing Body would consist of 13 members, 2 parent governors, 1 elected staff Governor, 1 local authority Governor, 7 co-opted Governors and 2 head teacher's. This would ensure equality of representation from the individual schools.
• The School Governance (Constitution and Federations) (England) (Amendment) Regulations 2016 only allows for 2 parent governors and no allowance to stipulate from which school
• The School Governance (Federations) Regulations 2012; no 1030. only allows for 1 staff governor and no allowance to stipulate from which school
• The School Governance (Federations) Regulations 2012 ; no 1030, introduced the category of co-opted governors, the total number of co-opted governors who are eligible to be elected as staff governors must not exceed one third of the total membership of the governing body
• Both local Governing Bodies should complete the NGA Governing Body skills audit to inform the process of determining membership
• Membership of the Newly constituted Governing Body should provide skills and expertise in the following areas:
- Community
- Business/ Charity
- Education strategy and scrutiny
- Finance
6. Staffing
Initially there would be no change in the staffing structure, including the leadership structure to ensure an effective transition period. The transition period would be determined in consultation with both local Governing Bodies and the Head teachers of both schools, before the Federation was established. Following the transition period, it is proposed that there would be one executive Head teacher with two Heads of School and that a restructuring of staffing took place to ensure efficient and effective deployment of resources.
7. Issues and Challenges
7i. Both Governing Bodies have received copies of The Road to Federation and The Challenges and Benefits of Federation (NGA).
These relate to:
• Staff
• Parents
• Other stakeholders
• Transitions
• Transparency between schools
• Consistent evaluation and review
• A working knowledge of both schools
7ii. Key questions to consider
• How will we improve the quality and consistency of teaching and learning
• How will we increase aspirations
• How will we work in partnership and what will each partnership bring to the Federation, e.g.; unique identity
• How will we make a difference
8. Strategic Plan
A strategic plan for the federation will be drafted in light of the consultation responses and the completion of Due Diligence by both schools.
9. Due Diligence
Due diligence will cover the following areas:
• Financial
• Legal
• Commercial
• Property
• Standards
• Governance
Linda James Shirley Wellings
Chasetown Community school Western Springs Primary School
Proposal to Federate

Chasetown Community School and Western Springs Primary School

Consultation Response form

Please give us your views on the proposal for the federation. If you have any questions please include them in the comments box. Please return this form to the school office.

Name of person responding (optional):

What best describes your relationship with the school (please tick)?

Chasetown Community school

Western Springs Primary school

Parent /carer of pupil

Member of staff

Other (please specify)

Are you in favour of federation between the two school:

Yes/

No

Comments: