School Uniform
Our School uniform supplier is A & J Designs (Staffs)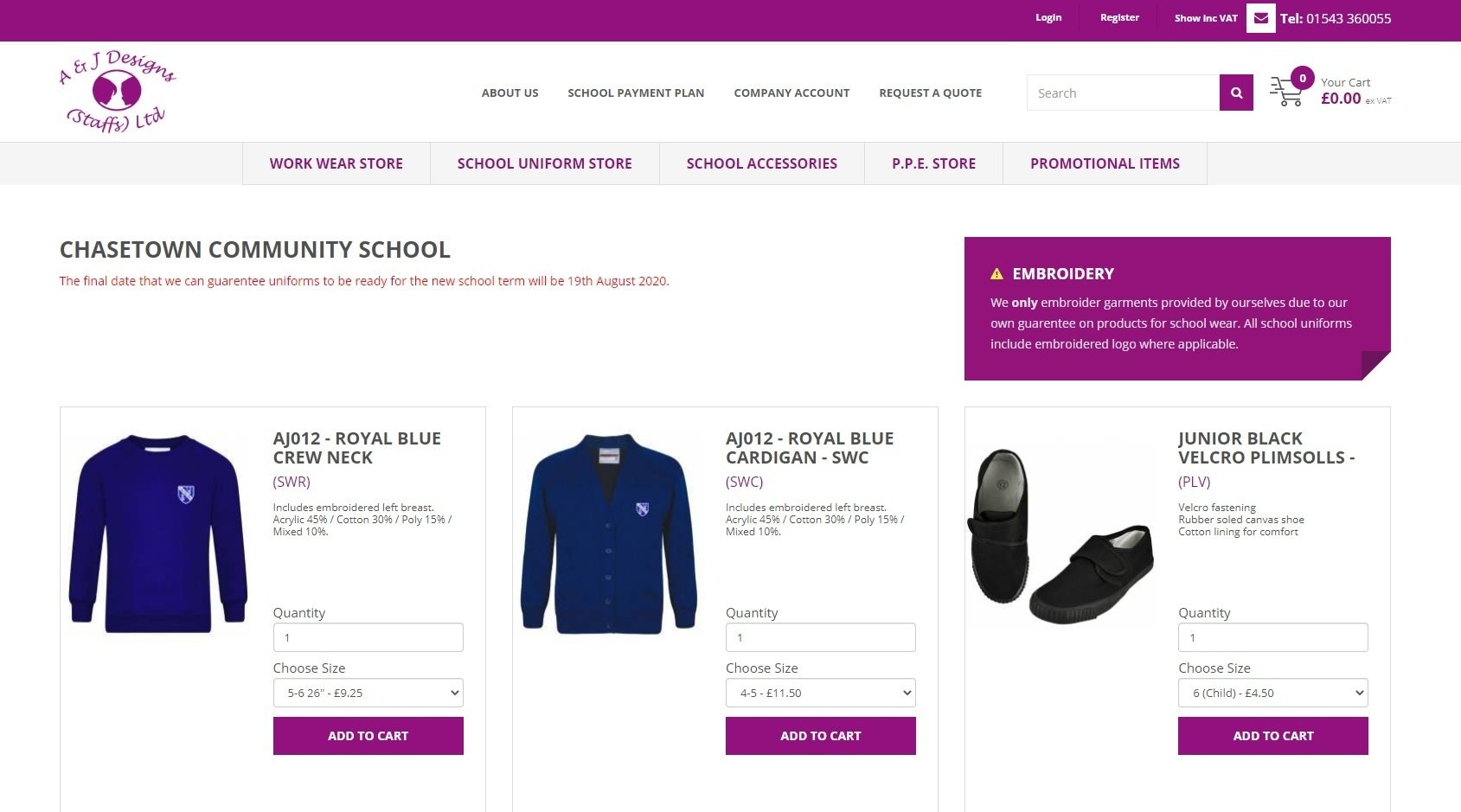 Orders can be placed through their online store using this link or by calling 01543 360055. We also have limited stock in school. Please contact the office for more information.
Our uniform supplier, A & J Designs is now offering an appointment system to visit their shop and browse uniform items. Two metre markings have been set up and disposable gloves and hand sanitisers have been provided in the shopping area.
If you are interested in visiting, please contact them on 01543 360055 or email admin@a4jdesigns.co.uk to request a 15 minute time slot, Monday-Friday, 8.00am-9.00am and normal times afterwards for trying on sessions.
Address:
From the 3rd of December
A & J Designs (Staffs) Ltd
Unit 1
Apex Business Park
Walsall Road,
Cannock,
Staffordshire
WS11 9PU